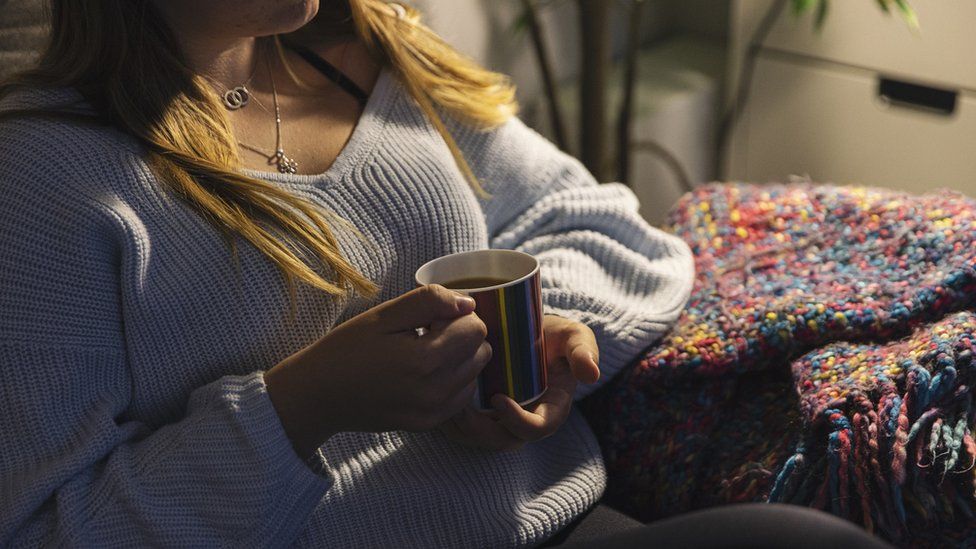 Online furniture firm Made.com has gone into administration, leading to hundreds of job losses and leaving customers in the dark over refunds.
The administrators PWC said there will be 399 job losses, mostly redundancies.
The firm's collapse leaves thousands of customers facing uncertainty over outstanding furniture orders.
Around 12,000 UK orders are outstanding and customers will not get a refund from the firm, but may be able to claim one from their bank or card provider.
Next is buying Made's brand name, website and intellectual property for £3.4m, although it will not be buying the remaining stock.
Natalie, 38, from County Antrim, was waiting for a £1,800 refund from Made.com when she received news that the firm had collapsed.
"I ordered a left-hand version of a sofa. Instead, I received two parts of the wrong sofa, which didn't even fit together!", said Natalie.
She has appealed to her lender to ask if they can help and has had to order another sofa in the meantime.
UK and European customer orders currently with delivery companies will be fulfilled. But orders which have been paid for but not yet dispatched will not be refunded or delivered.
Lisa Webb, consumer rights expert at Which?, said for customers with outstanding orders, exercising their rights is not always straightforward.
"It is always worth trying to claim for a refund in this situation, but customers should know it is not guaranteed," she said.
She pointed out that if customers bought an item costing more than £100 on their credit card, that card provider is jointly responsible.
In that case, consumers can claim under Section 75 if an item is faulty or not delivered, and if it cost less than £100 and a credit or debit card was used, they might be able to claim the amount back via a chargeback through their bank.
Made ex-boss says offer to save company 'rebuffed'
Pandemic furniture star Made.com nears collapse
Sarah, 46, from York, told the BBC that she has been waiting for 14 weeks for a sofa bed that has not yet arrived.
After paying £270 and receiving a notification that the item had been shipped, she says she has not heard from the company.
Sarah described her "disappointment" about not receiving the product, as well as the fact she heard more about the company's collapse on social media than from Made itself.
The chief executive of Made, Nicola Thompson, apologised to everyone affected by the business going into administration, adding that the firm had "fought tooth and nail" to avoid this outcome.
She described Made.com as a "much-loved brand" that had thrived in a world of lower prices, stable demand from its customers and reliable supply chains.
But she continued: "That world vanished, the business could not survive in its current iteration, and we could not pivot fast enough. The brand will now continue under new owners."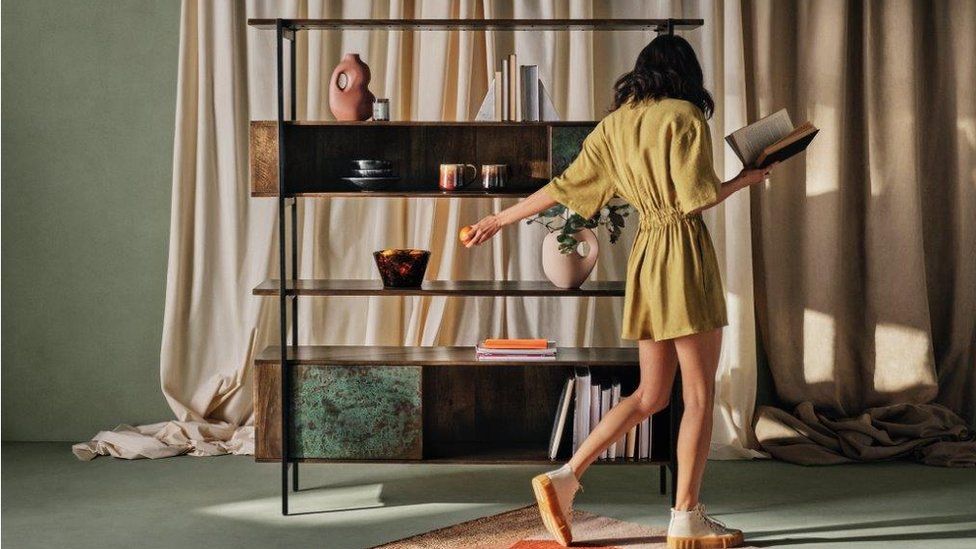 It is a dramatic change in fortunes for the brand, which boomed during the pandemic-related lockdowns as people bought more furniture and other products online.
The retailer, which sourced furniture directly from designers and manufacturers, gained a loyal base of mostly younger customers. Last year, it was valued at £775m after floating on the London Stock Exchange.
But more recently the company hit problems, as households cut back on big-ticket purchases. Global supply chain issues have also left customers waiting months for deliveries.
Made.com had already halted new orders recently and said it is currently not offering refunds or accepting returns from customers, although it is still intending to fulfil some previous orders.
Made.com announced its intention to appoint administrators last week. It had originally hoped to find a buyer for the whole business.
However, the company's co-founder and former boss wrote in a LinkedIn post that his offer to buy the furniture business was rejected.
Ning Li said he had offered to buy Made with his own cash, saving about 100 jobs, but this "wasn't accepted".
Additional reporting by Olga Smirnova.

Please include a contact number if you are willing to speak to a BBC journalist. You can also get in touch in the following ways:
WhatsApp: +44 7756 165803
Tweet: @BBC_HaveYourSay
Upload pictures or video
Please read our terms & conditions and privacy policy
If you are reading this page and can't see the form you will need to visit the mobile version of the BBC website to submit your question or comment or you can email us at HaveYourSay@bbc.co.uk. Please include your name, age and location with any submission.
More on this story
Made.com set to go into administration this week

Pandemic furniture star Made.com nears collapse