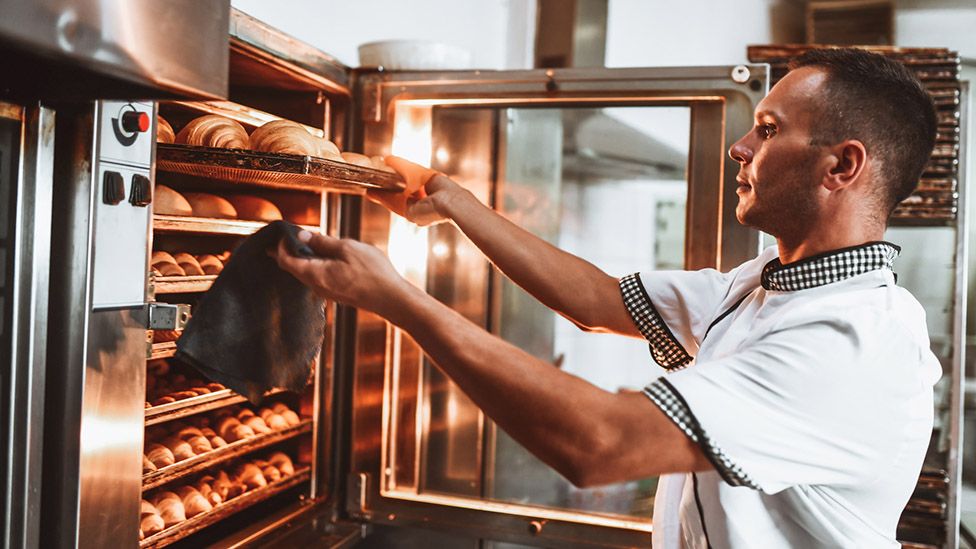 Business groups are expecting government help with their energy bills to be halved after March, when the existing package of support expires.
Allies of the chancellor said the support would be significantly lower to protect the public finances from volatile energy markets.
Gas and electricity prices have been fixed for firms until the end of March, but many want the support to continue.
The revised scheme is expected to run for 12 months until March 2024.
The BBC understands Chancellor Jeremy Hunt will meet with business groups at lunchtime on Wednesday to brief them on the government's plans for energy bill support for non-domestic energy users after the current package expires.
The Federation of Small Businesses, UK Hospitality, the CBI and the British Chambers of Commerce are all expected to attend the meeting.
The details of the support businesses will receive towards their energy costs are expected to be announced next week.
Firms call for clarity over energy bill support
Who will get £900 to help with energy bills?
Unlike households, businesses are not covered in normal times by an energy price cap, which limits the amount suppliers can charge per unit of energy.
But after energy prices spiked last year, the government's Energy Bill Relief Scheme fixed costs, providing a lifeline for many firms that risked going bust without the support.
In October, the government said it would review the scheme due to its high cost to taxpayers, with officials considering options to extend support only for "vulnerable businesses".
A decision on whether to extend the support had been due before Christmas, but the government postponed it until the new year.
Firms and business groups reacted angrily to the delay, with Kate Nicholls, chief executive of UK Hospitality, describing it as having "a corrosive effect on business confidence".
The delay is thought to have been down to the complexity of delivering the government's original ambition of separating out different sectors for different levels of support according to need.
It is impossible to accurately forecast how much the ongoing support, which ran from October, will cost the exchequer, as it depends on the difference between wholesale energy prices and the level of any cap.
However, the Office for Budget Responsibility estimated the cost of the support scheme for business at nearly £20bn for the six months to March 2023.
Halving that support but extending for a full year may cost a similar amount, but Treasury sources pointed to lower wholesale energy prices compared to last year and expect the total bill to be lower.
More on this story
Firms call for clarity over energy bill support

Who will get £900 to help with energy bills?