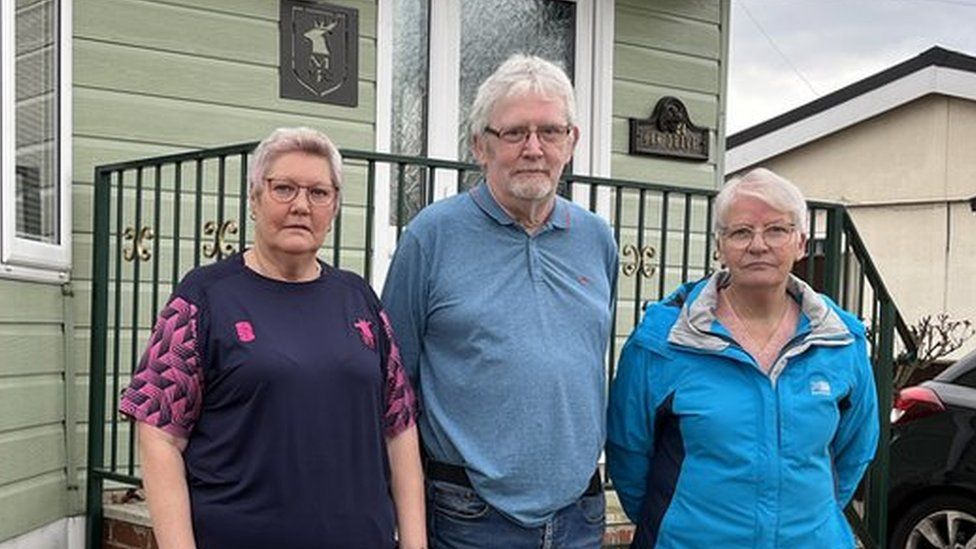 Almost a million households can now start applying for government help towards their energy bills, which was promised to help them through the winter.
Most households have been getting £400 in energy support, paid in monthly instalments since October.
But those in park homes, care homes and living off-grid have not yet seen a penny. Some say they feel "forgotten".
The government says it knows this is a difficult time for families.
It says it is working to serve these additional households.
But it could still take weeks for these households to receive the payment.
Tricky £400 energy rebate causes anxiety
Sue Marshall has lived in her park home near Mansfield in Nottinghamshire for nine years. She is one of 85,000 park home owners in the UK.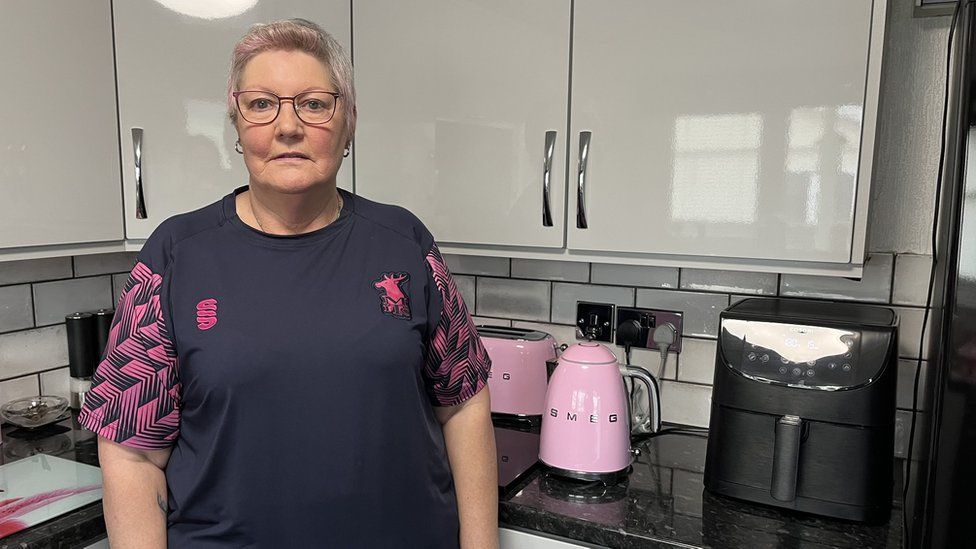 She lives in her home all year round and pays council tax in the usual way, but when it comes to her energy bills she pays via the park home owner and does not have a direct relationship with the supplier. This means she has to apply for the rebate and has not received it automatically.
"I feel as if we have been forgotten," says Sue. "Nothing at all has come to fruition."
John Halfpenny and Linda King are also residents on the site. They say they were initially told they would be able to apply in December, but are only now putting their applications in for their rebates – five months after the first automatic payments began.
The government's online portal is now open for people like Sue, John and Linda to apply for the £400 Energy Bill Support Scheme Alternative Funding.
Some 900,000 households can apply, including those who live in houseboats or have a communal electricity supply.
It will be open until the end of May and the payment will arrive in one lump sum, although it could take up to six weeks,
The BBC understands that once an application has been made, the information will be passed to the local council for verification, which could include a home visit.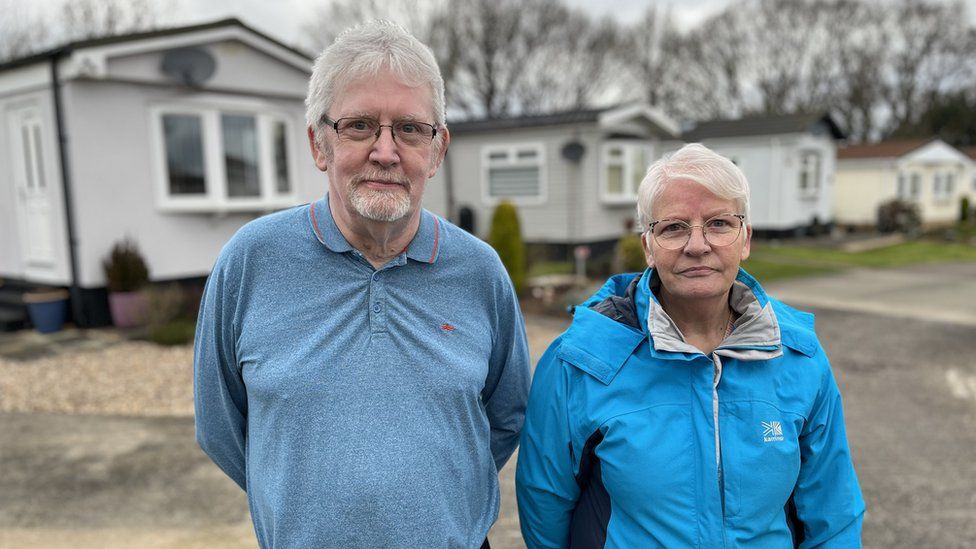 "Everyone else has got theirs, it just makes you feel like you're second class," says Linda.
The money was promised to help households through the winter, but as John points out, "we've already paid for our winter."
Sue adds that if the site's residents had received the rebate sooner, they would not have been so worried about using the oven, or gas.
"People on their own and with ill health need the heating on, but they daren't do it because they're scared of the big bills," she says.
And there are others who are still owed money.
Patrick Raven lives in the middle of Chesterfield, but his home does not have mains gas. Instead, he uses bottled gas and the price of it is not capped.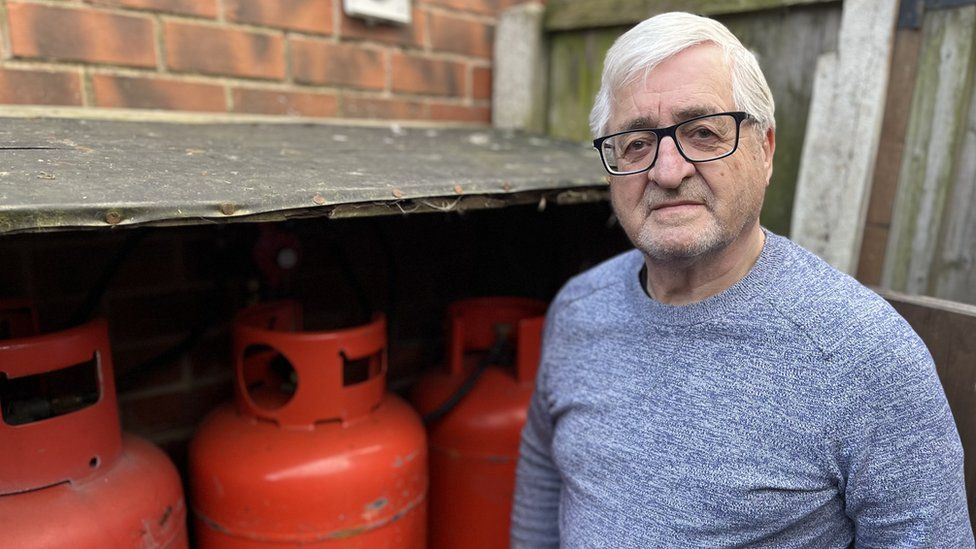 "The price a year ago was £105 for two [bottles of liquid petroleum gas], now it's £168," says Patrick. "In the winter it lasts about four weeks."
Because residents like Patrick are paying more for their energy, households which use alternative fuels such as heating oil, LPG or biomass are due an additional £200 payment.
It should arrive as credit on their electricity bill, but if not, households will have to apply on the government website.
Patrick's payment has not arrived yet. "[I feel] a bit peeved. I think it's crazy. Most likely we will get it eventually but it may be summer when we least need it, because we need it now. We've needed it during the winter, for the cold spells."
The Alternative Fuels Payment application on the government website is due to open by the end of February.
A government spokesperson said: "We know this is a difficult time for families which is why the government has been paying for half of the typical household's energy bill this winter.
"These are complex schemes to administer and needs a separate approach from the Energy Bills Support Scheme."
Related Topics
Home care
Cost of living
Energy service companies
More on this story
Tricky £400 energy rebate cases cause anxiety

Falling energy bills may prompt more customer deals