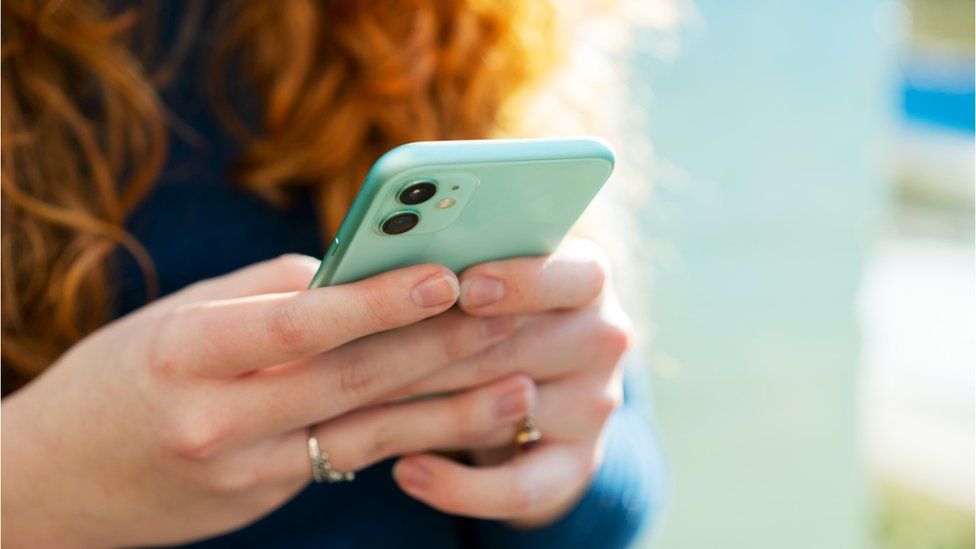 Many customers are facing sudden big rises in what they are paying for their mobile phone and broadband contracts, under a system the regulator says is "unclear and unpredictable".
Millions of customers are facing bill increases of as much as 14% in April, linked to the high rate of inflation.
Ofcom said it was concerned at the degree of uncertainty that customers face as a result.
So it is launching an investigation into mid-contract price hikes.
Companies often set out in contracts that monthly charges will go up in line with general price rises across the economy, as measured by the official inflation figures.
But dramatic rises in inflation over the course of the last year mean customers face much larger price jumps than they have seen in previous years.
BT, for example, raises prices by inflation plus 3.9%, which will mean bills rising by 14.4% at the end of the financial year in March. Other firms will impose similar increases.
Ofcom said that the unpredictable nature of inflation meant it was difficult for consumers entering contracts to know what price they will be paying later.
BT customer contracts face probe by regulator
Why are prices rising so much?
Cristina Luna-Esteban, Ofcom's director of telecoms consumer protection, said: "Customers need certainty and clarity about what they will pay over the course of their contract, but inflation-linked price rises can be unclear and unpredictable so we're concerned that providers are making it difficult for customers to know what to expect.
Ofcom would look at whether "tougher protections" were needed she said.
Some providers use a measure of inflation, known as the Consumer Prices Index (CPI), others use the Retail Prices Index (RPI).
Both those measures of the rate of rising prices are around the highest they have been for 40 years, despite a slight easing in inflation last month.
Mobile phone and broadband contracts, which are often for 18 months or more, usually also include requirements for anyone leaving them early to pay an exit fee.
Consumer groups have described these exit fees, which they say can reach £200, as "exorbitant".
Customers who are not tied to a contract or who have come to the end of a contract could "walk away" if prices went up, Ofcom said. But customers who are struggling to pay higher bills are left with no way out.
Broadband and mobile providers have defended the price rises, pointing to higher energy and other costs. They also say customers are using more data than ever and benefiting from faster services.
The regulator will examine whether firms are making it clear enough to customers when they sign up to a new phone or broadband deal how much prices could rise by over the course of the contract.
Ofcom says it will publish its report later this year, and make a decision on whether or not it will intervene further.
Citizens Advice said Ofcom should go further and ban mid-contract price rises altogether.
"Ofcom is right to shine a light on this practice, but consumers need rapid action before inflation-busting price hikes kick in this April," said Matthew Upton, Citizens Advice director of policy.
He said Citizens Advice had found one in three people currently on contracts with rises linked to CPI have never heard of the inflation measure and called for more help in making pricing "crystal clear" for customers.
Related Topics
Ofcom
Cost of living
UK economy
Mobile phones
Broadband
More on this story
BT customer contracts face probe by regulator

Prices of basic products like milk and cheese spike

Petrol prices drop but food keeps inflation high