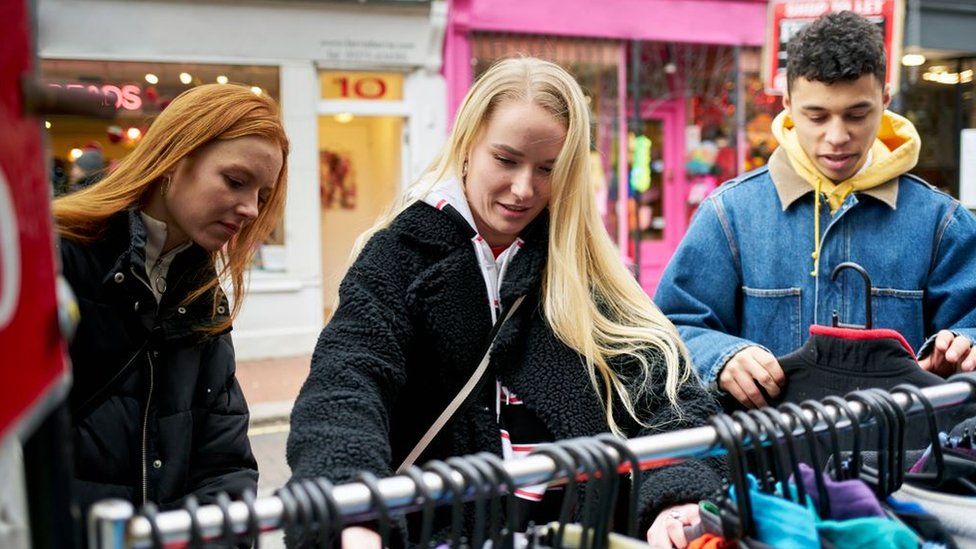 The UK economy is set to shrink this year but avoid a technical recession, according to the government's independent forecaster.
The Office for Budget Responsibility (OBR) now expects the size of the economy to fall by 0.2% in 2023.
But it will escape the usual definition of a recession, which is two consecutive three-month periods of decline, Chancellor Jeremy Hunt said.
It came as he set out the government's growth plans in the Budget.
The OBR also said inflation would more than halve to 2.9% by the end of 2023.
Inflation – the rate at which prices are rising – is currently in double digits, driven by soaring food and energy prices.
Budget 2023: Key points at-a-glance
In a growing economy, the value of the goods and services that the country produces – measured by gross domestic product (GDP) – increases each quarter.
It is a sign that people are doing more work and, on average, getting a little bit richer.
But sometimes the level of GDP falls, and that is a sign that the economy is doing badly.
The OBR said the economy was still likely to shrink this year, but by less than it previously thought.
It now expects GDP to fall by 0.2% in 2023, having predicted a 1.4% drop six months ago.
"After this year the UK economy will grow in every single year of the forecast period: by 1.8% in 2024; 2.5% in 2025; 2.1% in 2026; and 1.9% in 2027," Mr Hunt said.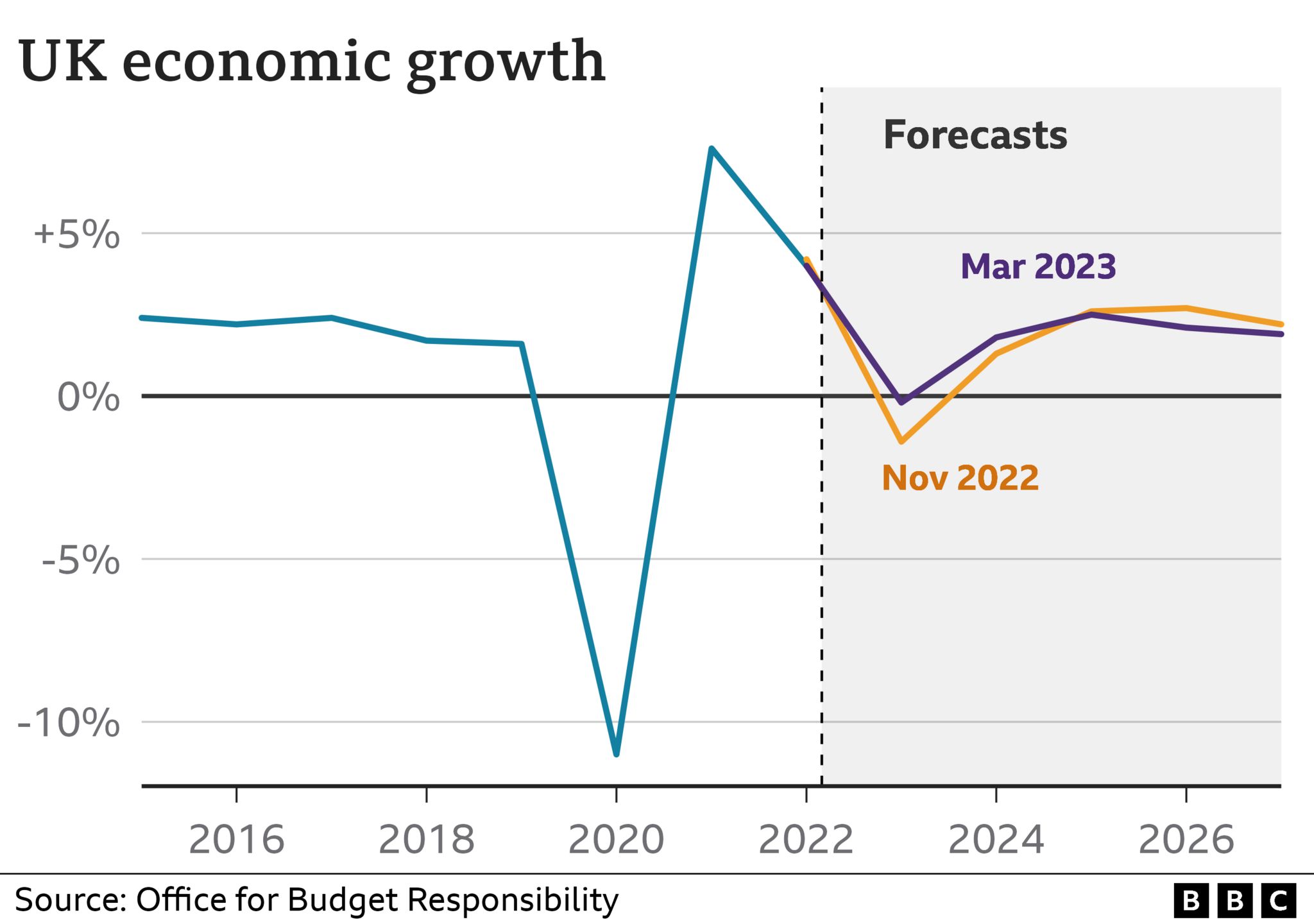 Mr Hunt said the economy was "proving the doubters wrong", despite growth remaining lacklustre this year.
The growth forecasts for 2025, 2026 and 2027 are also downgrades compared with what the OBR was expecting six months ago.
The chancellor also said the UK was on track to meet the government's self-imposed fiscal rules.
"At the Autumn Statement I also announced that public sector net borrowing must be below 3% of GDP over [five years' time]," Mr Hunt said.
"The OBR confirm today that we are meeting that rule with a buffer of £39.2bn. In fact our deficit falls in every single year of the forecast."
Related Topics
Economics
UK economy
Jeremy Hunt
Budget 2023
More on this story
Budget 2023: Key points at-a-glance

Hunt expands free childcare and scraps limit on tax-free pension savings

Energy bill help to continue until end of June

What is GDP and how does it affect me?

Confidence returning as economy rebounds – Sunak