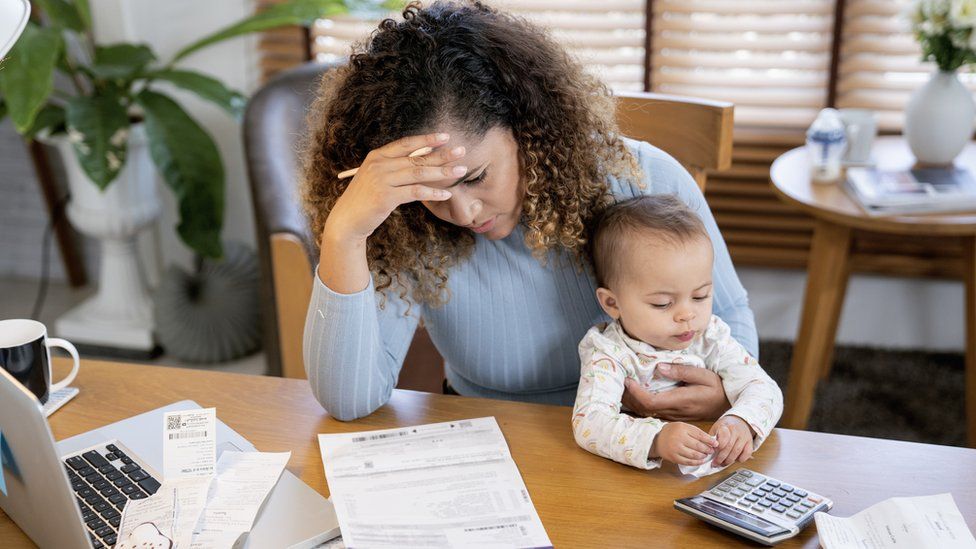 Money borrowed to pay for Christmas could take years to repay, according to debt advice charity StepChange.
The charity said it had seen growing numbers of people in debt which led to a surge in enquiries after Christmas.
Its warning comes as a poll for the BBC suggests fears over unmanageable debt.
A third of respondents to the poll who used credit to help get through Christmas and the holiday season said they were not confident about their ability to repay.
StepChange said it had advised more people on 3 January, the first working day after the festive break, than on any day last year.
"Christmas can put great financial pressure on people, causing some to rely on credit and spend more than they can afford. In some cases, this can lead to a debt hangover in the new year that may take many months or even years to repay," said Richard Lane, from StepChange.
He said many people were unable to adjust their spending habits or have a sufficient income as bills and prices soared, and he urged those struggling not to "suffer in silence".
"While there are some promising suggestions that inflation may begin to ease later this year, it is likely that there will be some challenging months ahead financially, and the risk of falling into problem debt remains high," he said.
The government has promised support payments to those most in need.
The online poll of 4,187 UK adults by Savanta Comres for BBC News, Morning Live and Rip Off Britain was carried out on 4-6 January. It found that more than eight in 10 of those asked were worried about the rising cost of living, with some losing sleep over it.
But it suggests people are finding different ways to cut costs to pay their bills. A majority of respondents have been turning the heating down and lights off, or reducing their grocery shop.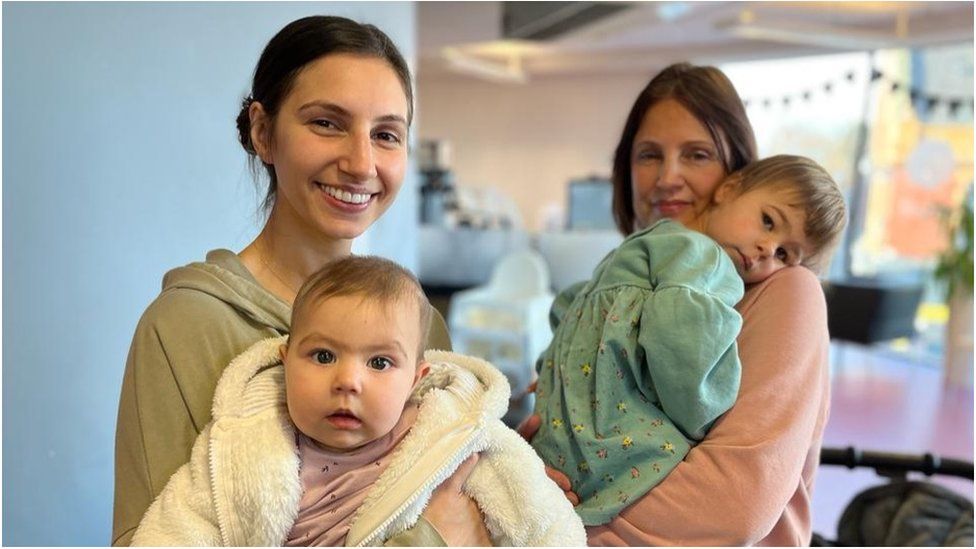 That is also the case for Natasha Miller and her mum Linda, who spoke to BBC News as they took six-month-old Lana and two-year-old Penny to a free story and rhyme session in Garforth, Leeds.
"We try not to bath the girls every night, that's the big one," Natasha said.
Linda added: "Week by week, with food prices, we've tried to budget, to only buy the things we need and not waste as much. We switch off the lights, and we keep the temperature at 16C to 18C in the house. We're conscious of what we're using.
"Normally we buy each other presents but we did a Secret Santa this year so we weren't buying for everyone."
The poll for the BBC shows half those asked paid for at least some of their Christmas and holiday season spending on credit, and many would have received credit card bills in recent days.
Many turn to credit at expensive times of year because they have little in savings. A quarter of UK adults have less than £100 set aside in savings, a recent survey by the Money and Pensions Service suggested, leaving people vulnerable to rising and unexpected bills.
Official data from the Office for National Statistics shows almost one in 10 people (8%) have had a direct debit, bill or standing order they have been unable to pay in the past month, rising to 10% of those aged 16 to 29, and 13% of those aged 30-49.


Guide to dealing with debts
Work out how much you owe, who to, and how much you need to pay each month
Identify your most urgent debts. Rent or mortgage, energy and council tax are called priority debts as there can be serious consequences if you do not pay them, and so they should be paid first
Calculate how much you can cover in debt repayments. Create a budget by adding up your essential living costs like food and housing, and taking these away from any income such as your wage or benefits you receive
See how you could boost your income, primarily by checking what benefits you are entitled to, and whether you are eligible for a council tax reduction or a lower tariff on your broadband or TV package
If you think you cannot pay your debts or are finding dealing with them overwhelming, seek support straightaway. You are not alone and there is help available. A trained debt adviser can talk you through the options available


Prices are rising at a rate not seen for 40 years. The latest official data shows that the cost of living, as measured by the Consumer Prices Index (CPI) measure of inflation, rose at 10.7% a year in November. That means something which cost £100 a year earlier, would typically have gone up in price to £110.70.
The CPI inflation rate has fallen slightly from a peak of 11.1% in October, with a further slowdown expected when the next set of data is published on Wednesday.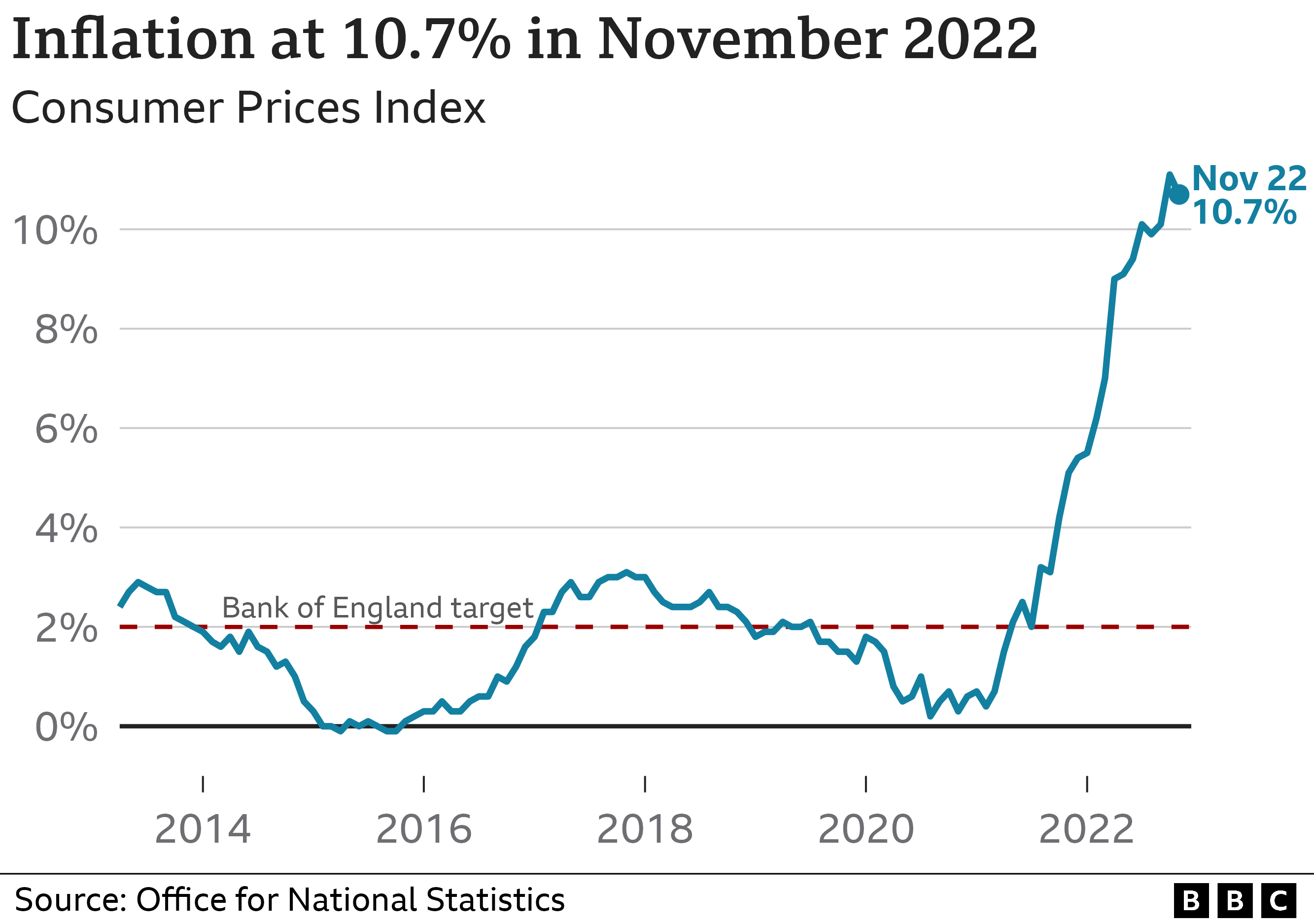 However, it means prices are still much higher than they were, and the poll for the BBC suggests that higher bills – driven primarily by food and energy – are causing anxiety and people are doing their best to cut spending accordingly.
Comparable polls for the BBC in June and October last year also showed that more than eight in 10 people were worried about the rising cost of living.
This time, two-thirds of those said it was having an impact on their mental health. Specifically, among that group, 80% said they were feeling anxious, 62% had trouble sleeping and 50% had avoided social activities.
Domestic energy bills are set to rise again in April, from £2,500 to £3,000 a year for a typical household. Yet the poll for the BBC suggests that a number of people have already fallen behind on their energy bills.
Renters (29%), or those in social and council housing (32%) are most likely to have done so in the last six months, according to the responses.
'We had to bath our kids in the kitchen sink'
What can I do if I can't pay my energy bill?
Five tips for cutting energy costs this winter
Adam Scorer, chief executive at National Energy Action, which has a helpline for those struggling with energy bills, said: "The cost-of-living crisis continues to devastate the most vulnerable people.
"While the government support has helped offset some of the worst impacts, record energy bills mean every day millions of people are skipping meals or living for prolonged periods without any energy in their homes. At the moment, we are expecting it will get even worse from April."
To reduce their energy bill, 68% of respondents said they had turned down their thermostat during the winter – an option not open to everyone, but generally regarded as a good way to cut costs.
Around half (49%) said they had only heated certain rooms in their home, and a similar proportion (45%) had bought warmer clothes.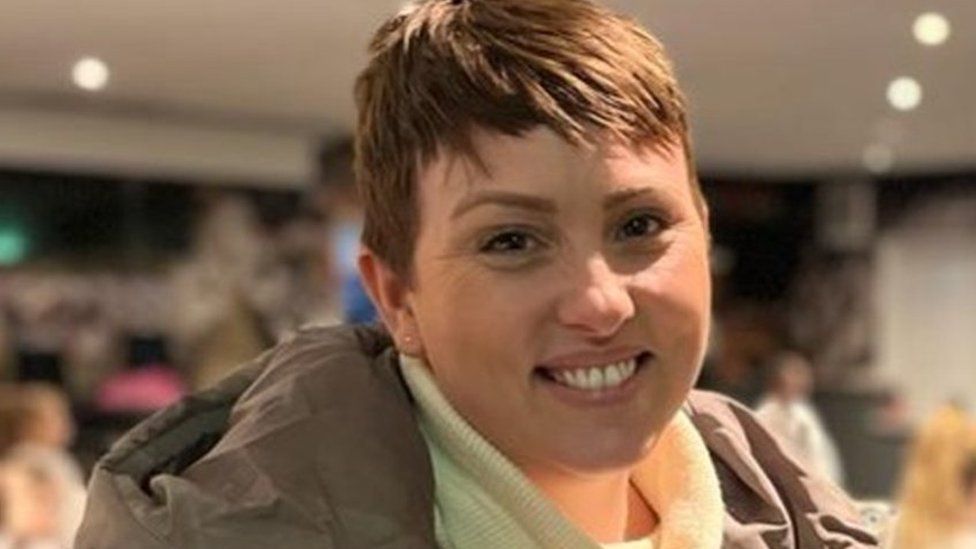 In much the same way as last year, people are looking to cut costs in other areas to save money and cover bills.
Frankie Lakin, from Kippax in West Yorkshire, told BBC News: "I personally sometimes feel the pressure of social media, you see all your friends doing stuff with their children and sometimes it's a bit overwhelming. I had to say no. I did cut it down a lot this year.
"You spend on your card and it is literally just a tap for everything and you don't realise how much you are spending," said the mum of Sophie, five, and Holly, three.
More than 70% of those asked in the poll for the BBC had often or sometimes spent less on clothes in the last six months, while more than 60% had gone on fewer day trips, travelled less to meet up with family and friends, and put off big purchases such as buying a car, sofa or work on their home.
Six in 10 have cut the amount they give to charities, including food banks.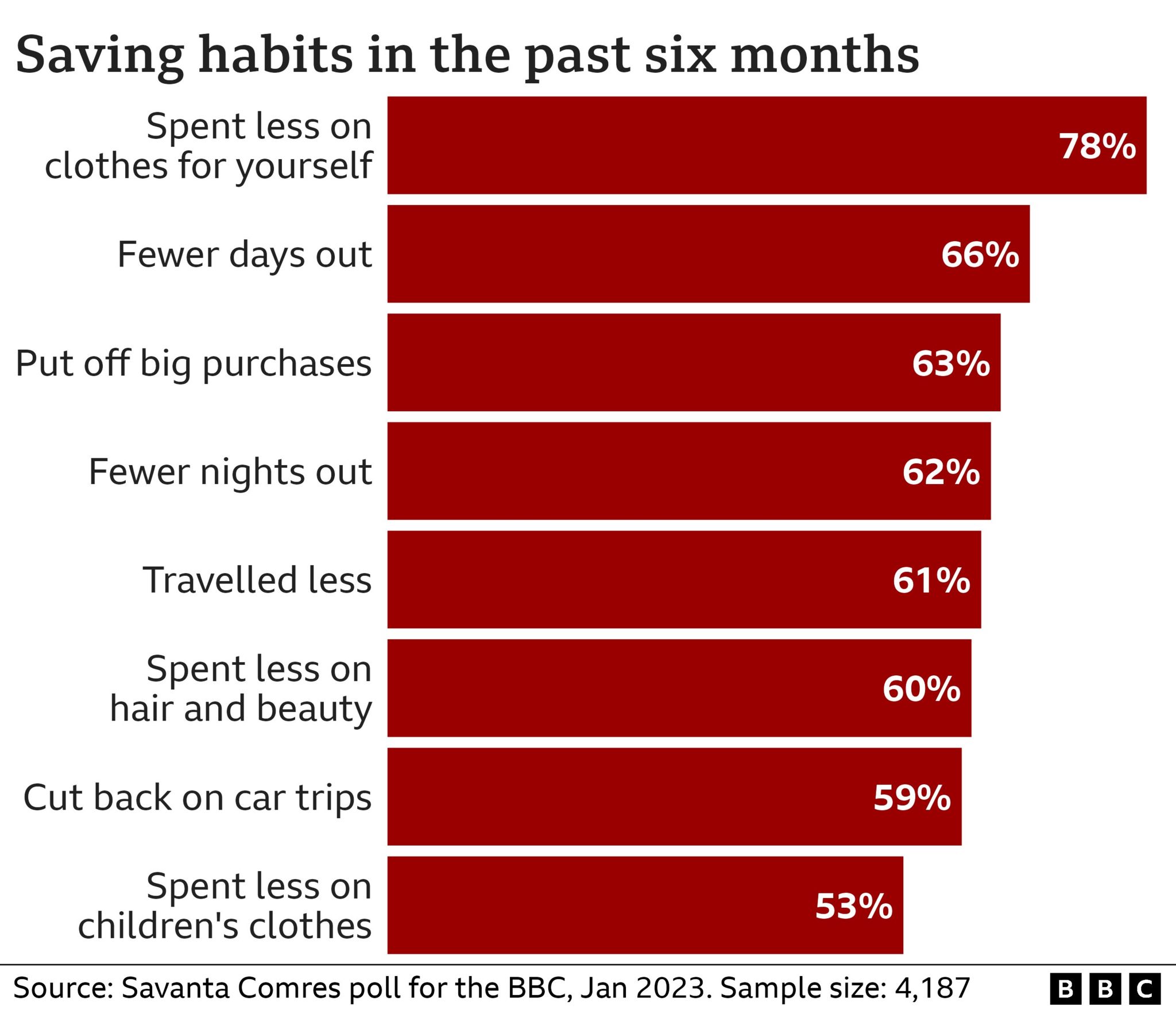 The government has said eight million people receiving benefits and on low incomes will receive £900 cost-of-living payments in three instalments in the next 18 months to help pay the bills.
The first payment of £301 will be made in the spring, with a second of £300 in the autumn and a final £299 instalment in the spring of 2024.
Ministers also confirmed that a £150 cost-of-living payment would automatically go to those with disabilities during the summer, a further £300 payment would be paid to pensioners during the winter of 2023-24, and benefits and the state pension would rise in line with prices in April.
"Tackling inflation is this government's number one priority, we have a plan that will help to more than halve inflation this year and lay the foundations for long-term growth to improve living standards for everyone," a Treasury spokesman said.
"We are also providing significant support to help people through these tough times by holding down energy bills and delivering up to £1,350 in direct cash payments to millions of vulnerable households."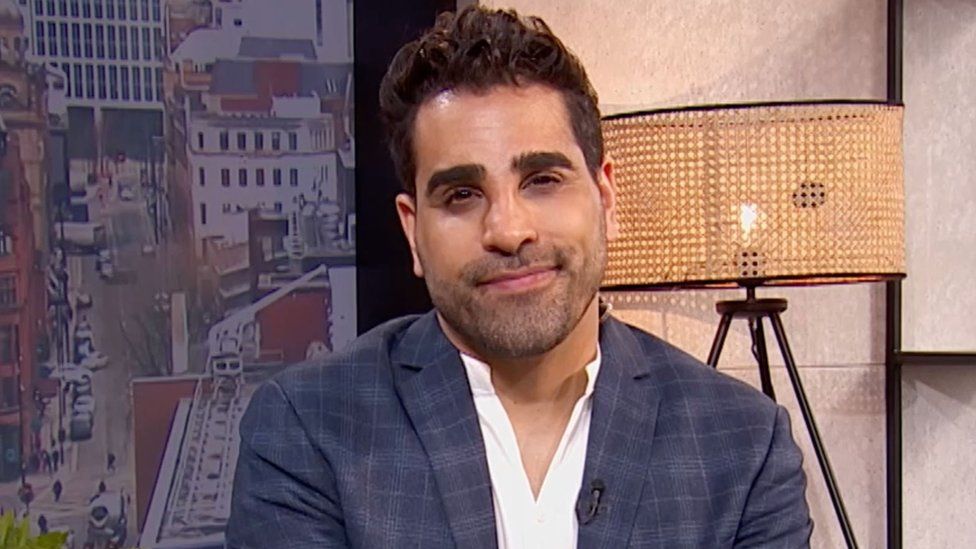 Here are some mental health tips from BBC Morning Live's Dr Ranj Singh:
Exercise and diet – The three key areas of trying to eat a bit healthier, move a bit more and make sure you try to get good quality sleep are more important than ever. Shop around for deals, store and freeze food and build "incidental" exercise into your day, such as taking the stairs instead of the lift or walking to work
Be kind to your mind – Take advantage of free online services and resources. The NHS Every Mind Matters website has lots of good advice on looking after your mental wellbeing, and charities can help too
Seek out support – Many local support groups will be free. There is a talking therapy search section on the NHS website. The 111.nhs.uk service also has a section that links to mental health support
Reach out for help – If you are really struggling then make sure you reach out for help. This is sometimes the hardest, yet the most important step. Remember that your GP is there for any mental health difficulties, and A&E is open 24/7 for anyone in crisis or an emergency. If you are in serious financial trouble then organisations like Citizens Advice, StepChange, National Debtline and the Mental Health and Money Advice website can be really helpful
You can see more on a Morning Live cost of living special at 09:15 GMT on BBC One on Monday, and on Rip Off Britain on BBC One at 10:00
More on this story
Who will get £900 to help with energy bills?

'We had to bath our kids in the kitchen sink'

What can I do if I can't pay my energy bill?

'I couldn't tell the real bills from scams'

Millions have less than £100 saved as prices soar

'No-one likes us. We DO care. We are Millwall'