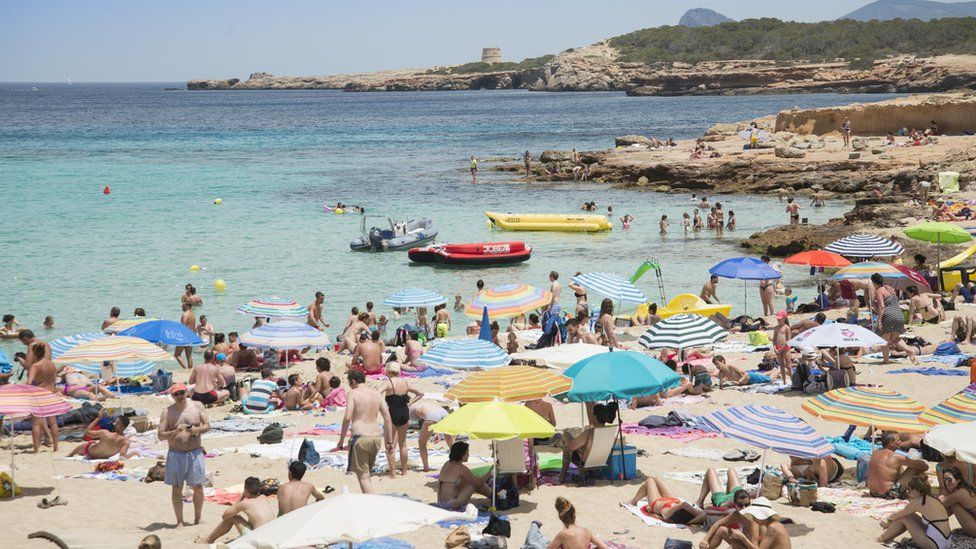 People are spending more on holidays despite finances being squeezed by the cost of living, travel agents say.
Several holiday companies and tour operators said demand was high with bookings surging in early January.
For some people, booking now gives them something to look forward to and work towards, but for others, a holiday is not an option because of higher bills.
Average spending per holiday was £3,104 this week, up about 5% on last year, said the Advantage Travel Partnership.
But there are concerns that passengers could face the delays and disruption seen at airports last summer because of staff shortages after the aviation industry struggled to replace the thousands of staff laid off during the pandemic.
Rory Boland, editor of Which? Travel said some airlines and airports had "a history of struggling to cope during peak travel periods, so it is hard to have complete confidence that we won't see some disruption again in the coming months".
Meanwhile, aviation expert John Strickland said this summer was "still of a bit of an unknown quantity", but added airlines, airports and baggage handling companies had been "making the effort" to build worker numbers. "I think we will be in a better place," he said.
Holiday bookings were expected to jump with Covid restrictions now removed but they are still below pre-pandemic levels.
EasyJet bookings up despite cost-of-living crisis
Spain is the most popular booking destination so far, along with Greece, the US and Turkey, according to the Advantage Travel Partnership, the UK's largest network of independent travel agents.
Julia Lo Bue-Said, the group's chief executive, told the BBC that while average prices were up, the extra costs were not discouraging people from booking.
She said since the beginning of the year, sales across its network of 700 travel agents were up by 75% on the same period in 2022.
"It's really quite interesting when we look at the economic climate and cost of living… and look at holiday sales – there is such a disparity," she added.
"Consumers are not forgoing their holidays. They are doing absolutely everything they can to afford a holiday."
Mr Boland from Which? said because demand for holidays was high across Europe, "operators can increase the price of a break".
"Inflationary pressures are contributing to higher prices for travellers too, as holiday operators begin to pass extra costs for energy, fuel and even food, onto holidaymakers," he said.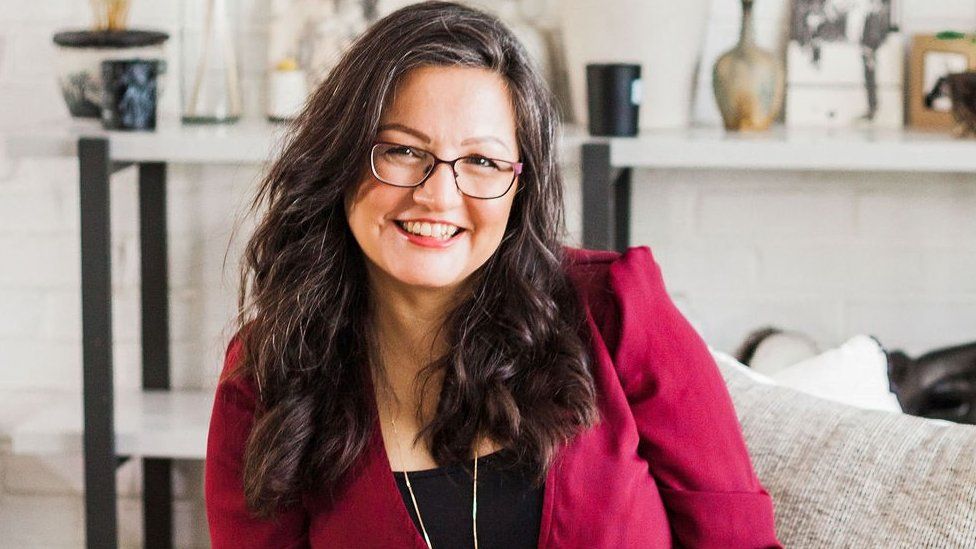 Andri Benson, who runs a wedding planning business, has booked to go to the Greek island Rhodes with her parents, sister and niece in June.
She told the BBC she wasn't well in November and her sister was ill over Christmas so they wanted to book a trip away as something to look forward to, and they also wanted a trip where her parents wouldn't have the "stress" of dealing with Covid passports and travel papers.
Ms Benson, who lives in south London, said the holiday was more expensive, but added: "The feeling was if we are going to go on holiday, we want a nice place.
"We managed to get a really good deal. I want to make the most of spending time with my parents," she said.
Jane Griffin, the owner of a PR consultancy in East Sussex, booked a two-week holiday to Tuscany in the summer with her husband and five-year-old daughter.
She said this trip cost her less than last year because they ended up booking a self-catering place in case Covid was an issue.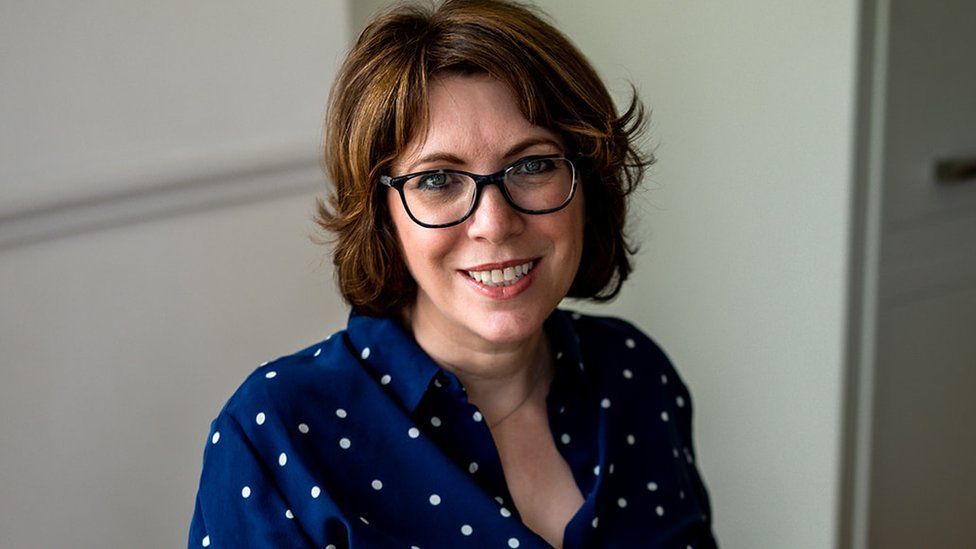 "I think the snow, cold weather, and feeling cold at home due to the rising energy bills has made us think about racing to warmer climes as soon as we can," she said.
Although travel agents said people were spending more on holidays, average prices could be higher due to more long-haul destinations becoming available after being largely closed due to Covid.
Several companies saw an influx of bookings on what is marketed as "sunshine Saturday" – the first Saturday in January when people typically book summer trips after the festive period.
Online travel search firm Skyscanner said its bookings by UK travellers in the first week of this year were up 30% compared to the corresponding week in January 2019.
Hays Travel, one of the UK's biggest travel agents, said bookings on 7 January increased fivefold compared to the same day last year.
"Despite the cost-of-living challenges, the last thing people seem to want to give up is their annual holiday," saidchair and owners Dame Irene Hays. "We have seen an extremely busy start to the peak booking season."
Virgin Atlantic also said bookings were 70% higher over the weekend than the same weekend in 2022.
Tui and Jet2 declined to provide figures on bookings but the latter said this summer would be its "biggest ever programme on sale".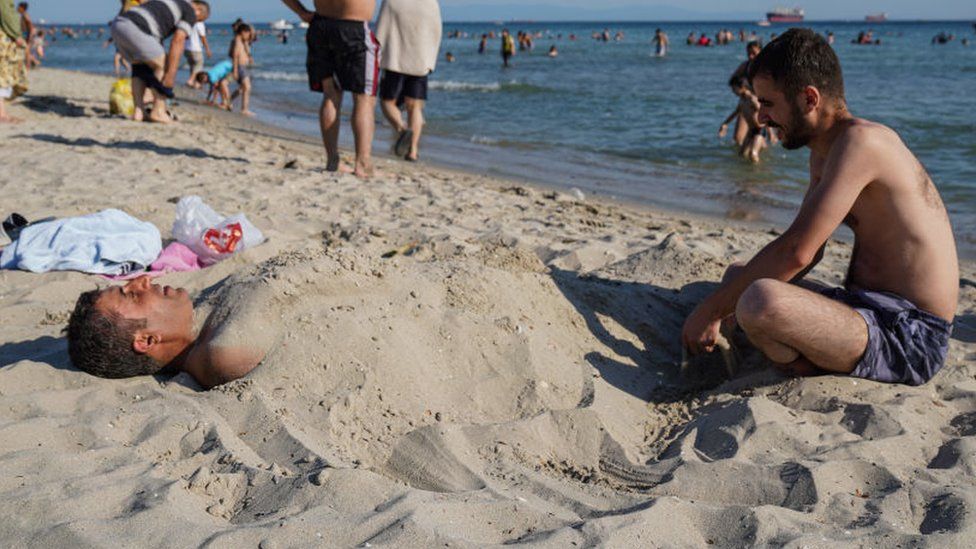 Online travel agent On The Beach, which stopped selling all holidays for the 2021 summer due to Covid uncertainty, said it was expecting this weekend to be a "bumper" one for bookings.
Zoe Harris, chief customer officer, said its agents were also seeing customers willing to spend more on their trips abroad.
"We are seeing more customers booking four and five star [hotels]," she said. "People who have not had as many holidays over the last few years – if they are going to go, they are going to treat themselves.
"Our bookings are broadly back at 2019 levels."
She said all-inclusive trips were on the increase as well.
Ms Lo Bue-Said agreed, saying all-inclusive holidays made it easy for families with children to be able to budget.
But while families look for summer sun, Booking.com said its most-booked destinations by Brits for February half-term included staycations in London, Edinburgh, Manchester, Liverpool, Glasgow and York.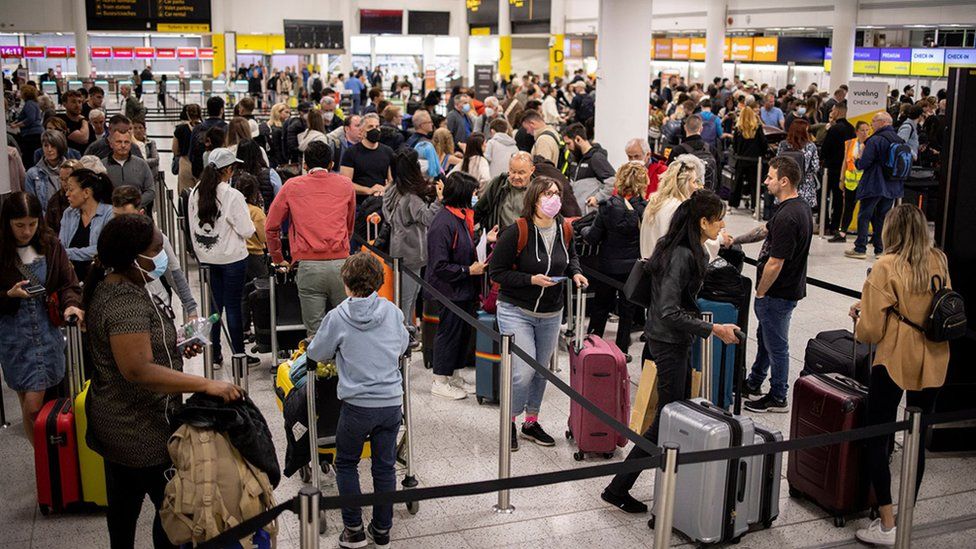 Though holiday bookings are returning to levels not seen since before Covid, there are fewer packages and flights available than in 2019.
The travel industry is still recovering after being almost completely shut down during the height of the pandemic.
Staff shortages at airports saw some journeys delayed and cancelled last summer after thousands of workers lost their jobs due to the pandemic. Running costs for companies are also now higher due to inflated costs for things such as fuel.
The reduction in choice is also due to the collapse of huge global travel group Thomas Cook four years ago.
Which? Travel's Mr Boland said customers will "rightly expect a significant improvement in service from airlines and airports in 2023".
"Given every airline and every airport knows how many travellers are travelling and when, and have already banked their cash, it is inexcusable for them not to properly resource their business to get travellers to where they are going as promised," he added.
More on this story
EasyJet bookings up despite cost-of-living crisis