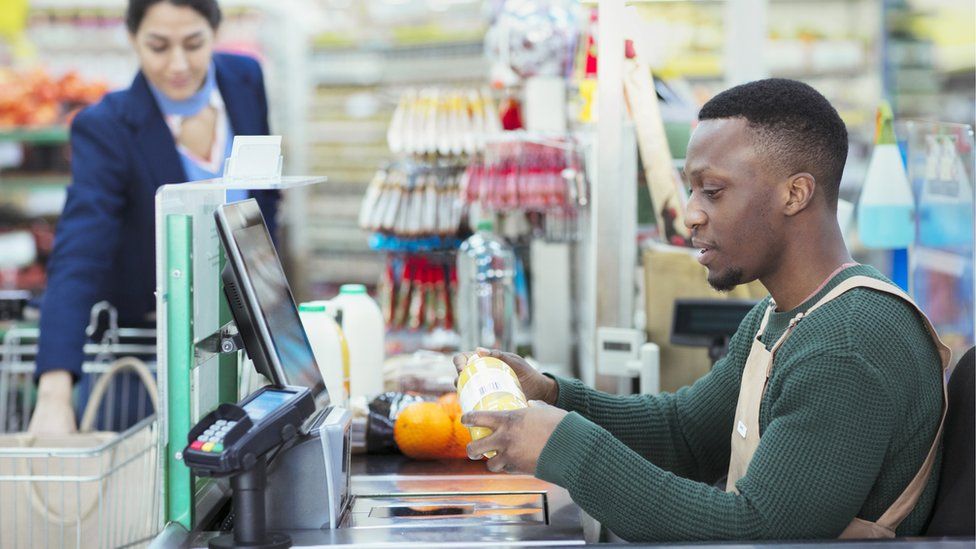 Price rises in the UK slowed for a second month in a row but the cost of food including milk, cheese and eggs kept inflation at a 40-year high.
Inflation, which measures the rate of price rises, fell to 10.5% in the year to December from 10.7% in November.
Petrol and diesel costs eased last month but food prices continued to soar, reaching the highest since 1977.
Restaurants and hotel prices also jumped in December along with a record rise in air fares.
Millions of people are struggling with the cost of living which has been rising steadily as Covid restrictions eased and Russia launched its assault on Ukraine.
Food prices rose 16.8% in the year to December, according to the Office for National Statistics (ONS).
Basics such as milk, cheese and egg saw the largest increases but costs for sugar, jam, honey, syrups, chocolate and soft drinks and juices also jumped.
Food wholesaler Philip de Ternant, who runs Creed Foodservice, said the last year had seen a "tsunami" of food price rises.
"Baked beans are up over 50% in a year," he said. "Tinned tomatoes from Spain, also up 50%. Pasta, a basic staple for so many chefs, has risen 24%."
Inflation is the increase in the price of something over time and to calculate it, the ONS keeps track of the prices of hundreds of everyday items.
If it falls, it does not mean the prices of goods are going down, it just means prices are rising more slowly.
Some analysts believe that the cost of living may now slowly be beginning to ease.
But at 10.5%, UK inflation is still way above the 2% target the Bank of England is charged with meeting.
Grant Fitzner, chief economist at the ONS, told the BBC's Today programme that petrol prices had dropped 8p per litre last month, while diesel had fallen by 16p per litre.
"It is important to point out although we've seen a second consecutive easing, it is fairly modest fall and inflation is still at a very high level with overall prices rising strongly," he said.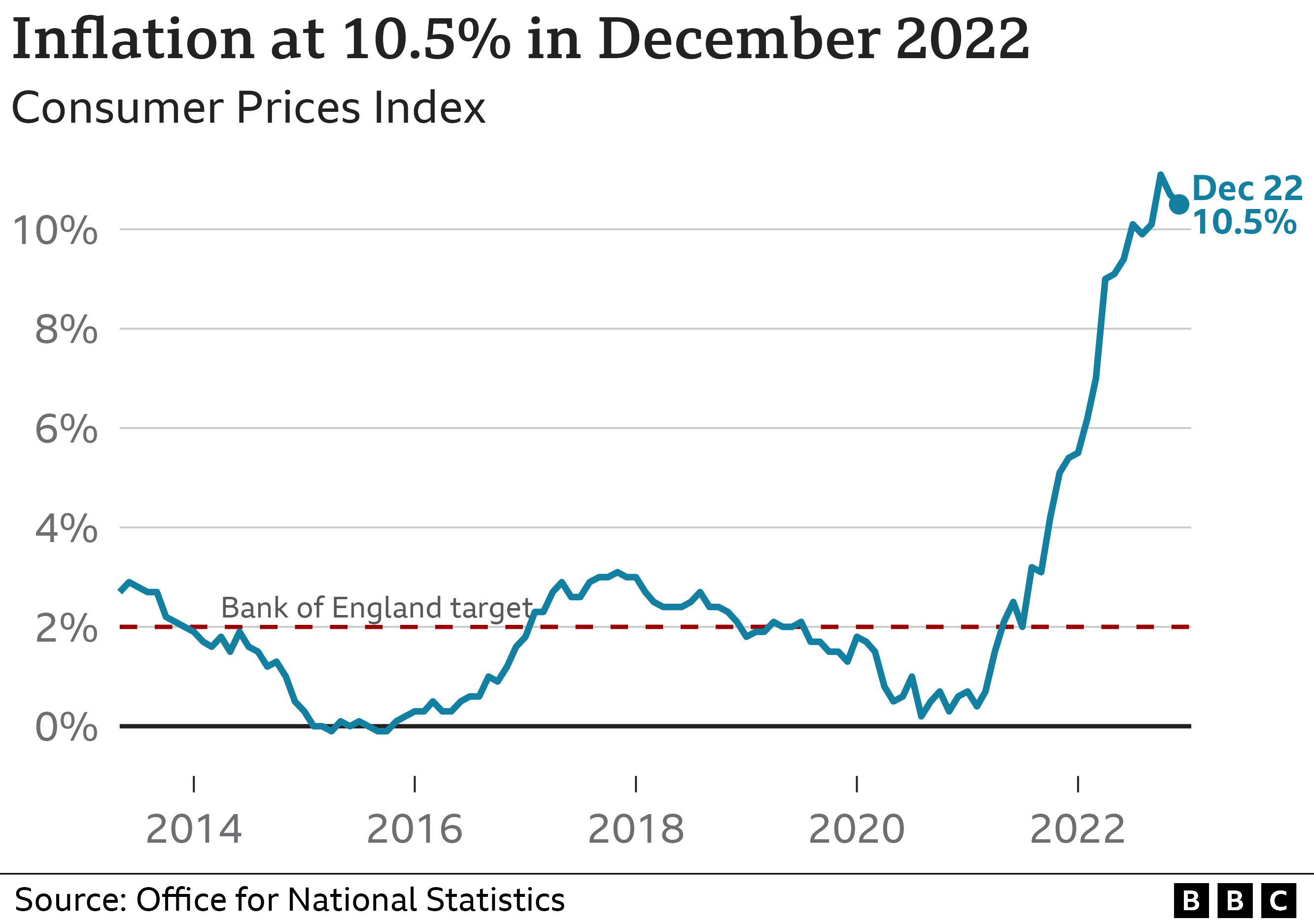 Chancellor Jeremy Hunt said while any fall in inflation was "welcome", it was "vital" that the government took "difficult decisions" to try to bring it down further.
But Shadow Chancellor Rachel Reeves said: "Each passing day brings more and more evidence that people are feeling worse off under the Tories."
Prime Minister Rishi Sunak has pledged to halve inflation this year, but many forecasters have predicted will happen as the cost of energy falls.
"High inflation is a nightmare for family budgets, destroys business investment and leads to strike action, so however tough, we need to stick to our plan to bring it down," Mr Hunt said.
More on this story
Food price rises 'worst in 40 years' says wholesaler

Why are prices rising so much?

Why inflation is worse for some people than others