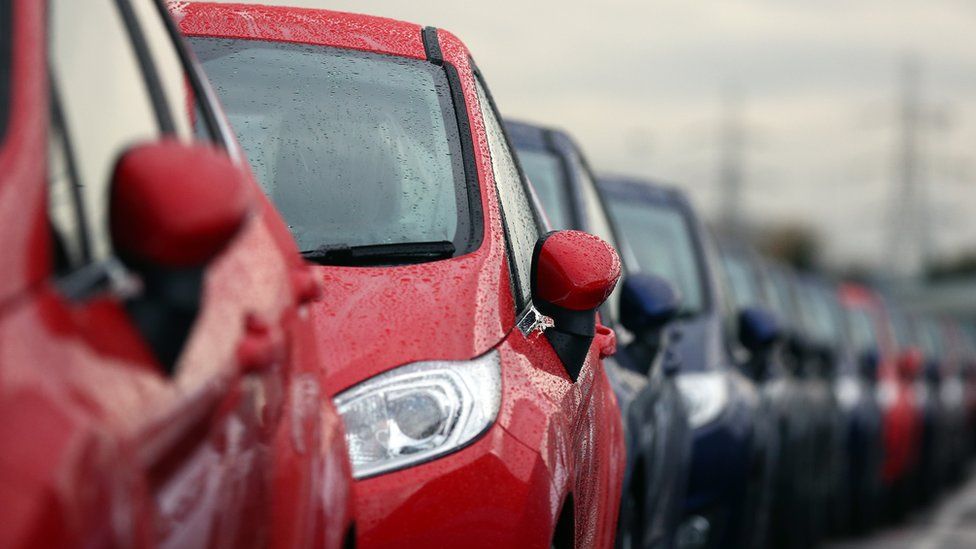 Ford has announced plans to cut 1,300 jobs in the UK over the next two years, a fifth of its total workforce in the country.
It is part of a major restructuring programme that will see the carmaker cut 3,800 jobs overall across Europe.
Ford is cutting back on development staff as it faces an uncertain economic future and prepares for the transition to electric vehicles.
Most of the UK cuts will be at its research site at Dunton in Essex.
Several hundred back-office posts are also expected to be closed at sites across the country. But production sites at Halewood, Dagenham and Daventry will not be affected.
The Unite union said it would be working with Ford to protect "as many jobs as possible".
Conservative MP John Baron, whose Basildon and Billericay constituency includes the Dunton site, called the news "disappointing".
"Whilst I understand that Ford are looking to make these cuts via voluntary separation programmes, I know it will be a worrying time for my constituents who are employed at the Dunton site."
However, Work and Pensions Secretary Mel Stride said it was not "just a UK phenomenon".
He said he was working on a "rapid response service" that will be put into action "very shortly" to help those made redundant get back into work.
The announcement comes less than two years after Ford closed its engine plant in Bridgend.
"Here in Europe we've got a pretty difficult economic situation, and the outlook is uncertain," explained Tim Slatter, chairman of Ford of Britain.
"High inflation, higher interest rates, the ongoing war in Ukraine, cost of energy and so on."
Ford Fiesta set to be discontinued as car scrapped
Nissan warns costs must fall to make new cars in UK
But he insisted that was not the only factor. Ford of Europe is preparing for a major transformation of its business.
By 2030, it expects all the cars it builds in the region to be fully electric.
Two out of three commercial vehicles will be either electric or plug-in hybrids by the same date.
"We are completely reinventing the Ford brand in Europe. Unapologetically American, outstanding design and connected services that will differentiate Ford and delight our customers in Europe," said Martin Sander, head of Ford's electric vehicles division in Europe.




"Unapologetically American" – that's how the boss of Ford Europe described the company today. It's a phrase that the US president could well have applied to economic policies that make no secret of an intention to lure as much manufacturing to the US as possible – and it has got Europe worried.
The Inflation Reduction Act is a piece of US legislation which will dangle a total of $370bn worth of subsidies in front of companies that set up new, greener production and supply chains in the US.
The EU is considering responding by allowing national governments more freedom to subsidise their own industries – the kind of state aid the UK thought was constrained by EU membership.
Government ministers insist the UK is a leader in green technology but in the auto industry is widely seen to be falling behind both the EU and US in battery production with only one plant in operation.
The car-making map of the world is being redrawn right now and the UK will need to act fast if it wants to be on it.


The Unite union said there needed to be "concrete plans" to transform the UK's vehicle production and transport network and keep "high quality" jobs in the country.
"Ford's announcement is another stark reminder that the shift to electrification needs a just transition that requires long-term investment and planning from automakers and a proper industrial strategy from government," said Unite national officer Des Quinn.
Ford will also be attempting to move away from being seen as a mass-market supplier of relatively cheap, everyday transport.
Instead, it wants to develop a slimmer line-up of more exotic vehicles, which exploit evocative brand names – something it has already done with the Mustang Mach-E and the F-150 Lightning electric pickup truck.
It also wants to focus on its portfolio of commercial vehicles, notably the Transit.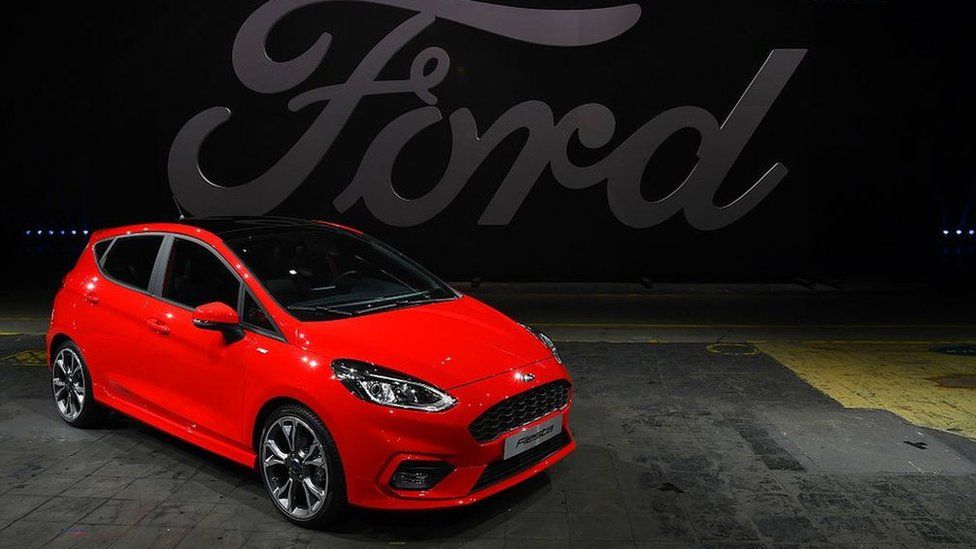 It has already ceased production of the Mondeo. In June, the final Fiesta will roll off the production line in Cologne.
The one-time best-selling runabout is no longer considered viable to make, and there will be no direct successor. The Fiesta name is expected to be consigned to history.
But developing new electric cars is an expensive process – and there have been hiccups.
On Tuesday, Ford said it had temporarily stopped production and shipments for the F-150 after discovering a potential battery issue. It did not say when manufacturing would restart.
Ford has said it plans to invest some $50bn (£41bn) over the next few years in developing electric cars.
As part of this scheme, it has committed £380m to transform its gearbox factory at Halewood on Merseyside into a facility capable of producing hundreds of thousands of electric motors every year.
Ford believes that as development of traditional petrol and diesel vehicles tails off, it will require fewer product development staff – because although they require sophisticated software, electric cars are mechanically pretty simple.
So this is an area in which it thinks it can make savings. A total of 2,800 engineering jobs are to be cut across Europe, most of them in the UK and Germany.
"These are difficult decisions, not taken lightly," said Ford's Martin Sander.
"We recognise the uncertainty it creates for our team, and I assure them we will be offering them our full support in the months ahead."
Related Topics
Companies
Car industry
Ford
More on this story
Ford Fiesta set to be discontinued as car scrapped

Ford chooses Valencia for new electric car plant

Nissan warns costs must fall to make new cars in UK