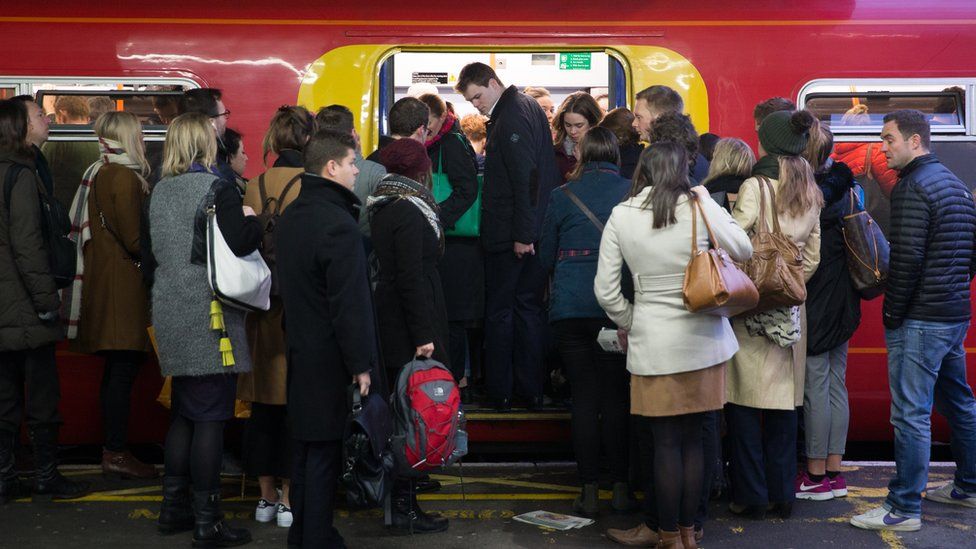 Regulated rail fares in England and Wales are set to rise by up to 5.9% as campaigners call for reforms due to unreliable services.
The increase is above last year's 4.8% hike but far below the rate of inflation.
The government said that it did not want to add to pressures on households.
However, some groups said that after months of poor services and strikes, passengers are not getting value for money.
About 45% of fares are regulated – they are directly influenced by the government. These include most season tickets, travelcards, and some off-peak returns.
Train operators said fares needed to be set at an appropriate level for the rail industry and its customers.
However, campaign group Transport Focus said "too many passengers are not getting a value-for-money service" and called for a fundamental reform of fares.
Another campaign group, Railfuture, said higher fares were likely to push more people to work from home and called for rail fares to be frozen, or even dropped, as fuel duty has been.
Transport Focus estimates annual season tickets will rise between:
Brighton and London Terminals – from £5,304 to £5,616
Huddersfield and Manchester – from £2,908 to £3,079
Swansea and Cardiff – from £1,956 to £2,071
The Scottish government is yet to make a decision on general fare increases and a proposed suspension of peak fares, while in Northern Ireland, public transport fares will rise by 7% from Monday.
According to the Office of Rail and Road, the official rail regulator for Britain, train reliability is getting worse.
It said 4.5% of all planned trains were cancelled between October and December 2022 – the highest since records began in 2014.
Strikes and severe weather hit performance, it said.
In England, the annual hike in rail fares is normally pegged to how quickly prices are rising, as measured by the Retail Prices Index the previous July, which stood at 12.3%.
The government said the 5.9% rise was a "fair balance" between passengers and taxpayers who help pay for trains.
The Rail Delivery Group, which represents train operators, said the government's decision to hold fares below inflation was "understandable".
It said fares should "appropriate" for the industry and passengers.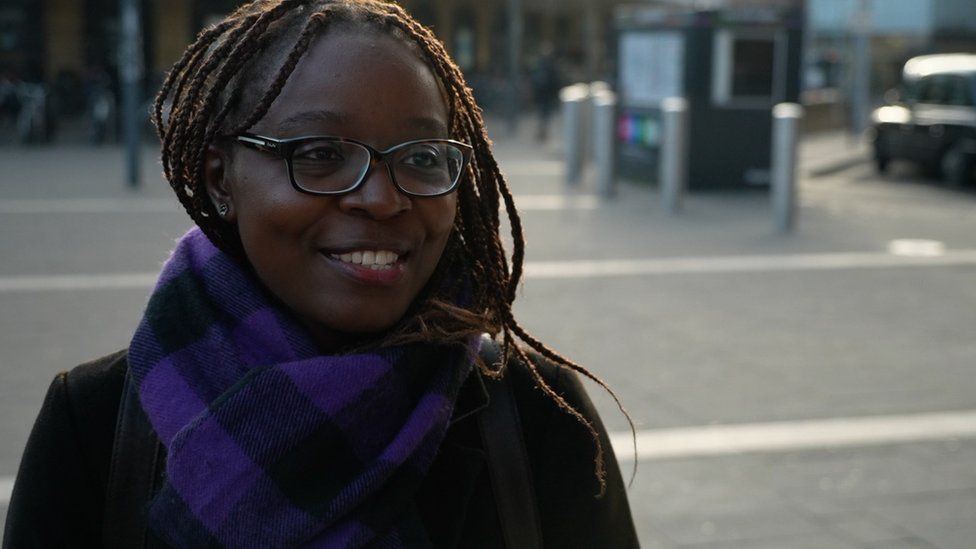 But passenger Mimi Kihumulendi described prices as "extortionate" compared with Europe.
To commute from Reading to London for a year is nearly £6,000, she said.
"Based on the service, they're not always on time, most of the time they're cancelled, delayed, you have to find other means to go there, and [fares] keep going up every year," she said.
She said train firms need to explain how fare rises are improving the service.
"It doesn't make sense," she said. "Most of the time you can't even get a seat on the train, so you're standing up, or missing that train to wait for the next one.
"How is it working so well around Europe where the fares are quite low and the service is quite good? What's so different here in the UK?"
Related Topics
Personal finance
Rail travel
Inflation
Transport for Wales
More on this story
When are the next train strikes?