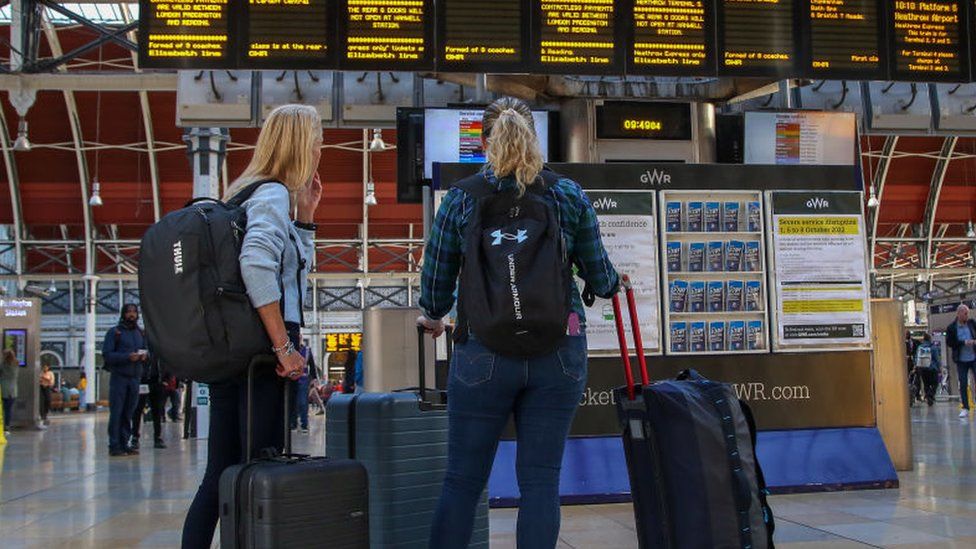 Train passengers are to be told to only travel next week if it is absolutely necessary, even if rail worker strikes are called off at the last minute.
Workers at the UK's biggest rail union, the RMT, are set to begin a series of walkouts from 13 December.
The industrial action is the latest in a long-running dispute between the unions, railway companies and Network Rail over pay, jobs and conditions.
It is understood disruption will be inevitable even if strikes are aborted.
Network Rail, which owns and maintains Britain's railway infrastructure, said 50% of the railways will be shut down on strike days, regardless of whether the walkouts go ahead.
Only 20% of services will operate between the hours of 07:30 and 18:30 GMT, it added.
When are the next train strikes?
Workers are set to stage two 48-hour long strikes next week on 13-14 December and 16-17 December.
Further industrial action is then planned from 18:30 on Christmas Eve until 27 December, and on 3-4 January and 6-7 January.
About 40,000 rail workers employed by Network Rail and 14 train companies are expected to take part, and there is likely to be disruption on the days around the strikes as well.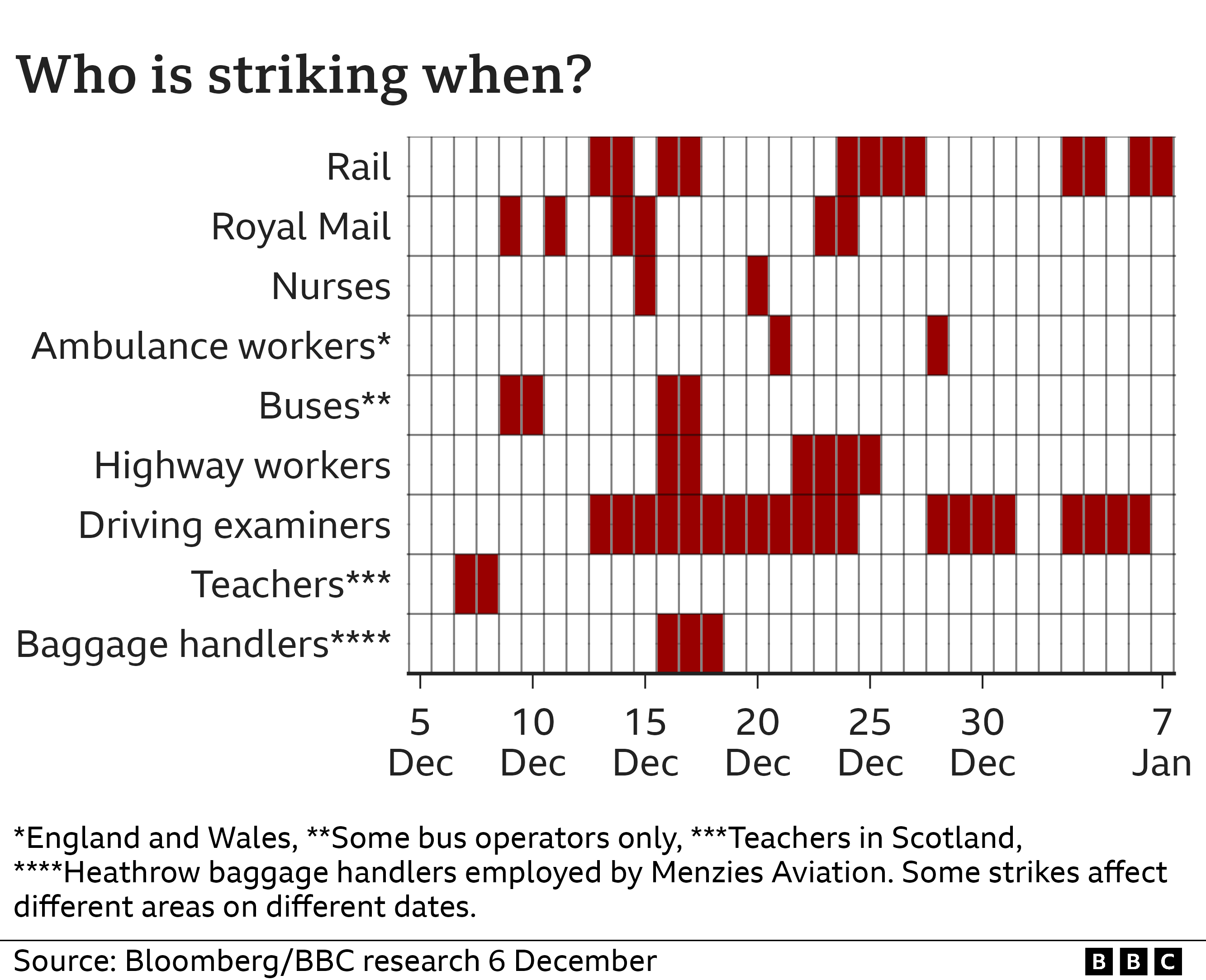 Several meetings between unions bosses, train companies and Network Rail have so far failed to prevent strikes on the railways, which have been happening on and off for months.
The RMT is involved in two negotiating battles, one with Network Rail, where it represents signallers and maintenance workers, and the other with the Rail Delivery Group (RDG), which represents the 14 train companies.
The union has rejected an RDG offer which included a 4% pay rise both this year and next.
It has decided to put Network Rail's offer, which includes a 5% pay rise this year and a 4% rise next year, to its members in an electronic referendum, but has called for it to be rejected.
Even if members back Network Rail's offer, the timing of the vote means it would be too late to avoid disruption.
The rail industry is not the only sector facing strike action, with postal workers, bus drivers, teachers and nurses all set to walk out this month. Ambulance staff across many parts of England and Wales are also set to strike on 21 and 28 December.
Workers are demanding better conditions and pay rises that match inflation, as the cost of living rises at its fastest rate for 41 years.
More on this story
Rail union told not to hold country 'to ransom'